Twist & Twist XL
Made with EDPM rubber, Twist is created with a blend of subtle shade and color variations in multiple granule sizes. Available in 4 speckled colors, 4 saturated colors and 9 refined neutrals, Twist offers uniquely textured rubber flooring suitable for a variety of commercial applications. USA made Twist is durable, can handle heavy rolling loads, offers comfort underfoot and good sound absorption.
Twist standard size 4′ wide rolls:
3.2mm
8.2mm (double layer installation, 3.2mm over 5mm)
12.2mm (double layer installation, 3.2mm over 9mm)
Twist non-standard size: 2′ x 2′ x 3.2mm square edge tiles (incremental minimums will apply)
Twist XL tile size: 2′ x 2′ x 1″ (minimums will apply)
The Twist XL tile offers an EPDM rubber top layer that is vulcanized to a recycled rubber backing. As a 1" thick tile, Twist XL provides superior durability, comfort and force reduction with an attractive visual making it the ideal product for fitness studios and weight rooms. The Twist XL tile installation is simplified by using the XL Block System, requiring minimal adhesive and allowing the tiles to float. Twist XL is ideal for a variety of commercial spaces where a durable, flexible and sustainable product is desired.
To ease maintenance, Twist requires two coats of site applied finish polyurethane finish after installation. Once applied Twist can be easily maintained like other Capri products with polyurethane coated floors.
Twist is Declare labeled Red List Free, FloorScore certified and listed on mindful MATERIALS.
The monitor settings on your computer/device may affect the colors of the Capri products shown on this website.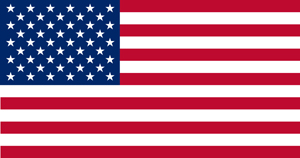 Made in the USA
17 colors
PVC free